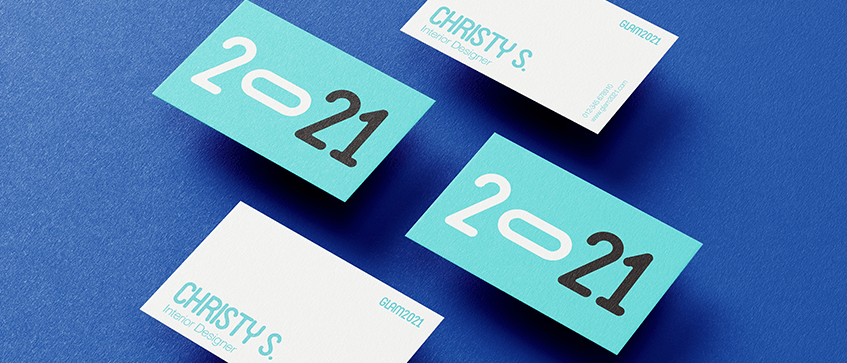 Is it time for the "New Year, New Me" resolution once again? Yes it is, and business cards are the right tool to show just that! Now is the perfect time to revamp your business card designs to the latest trends so you can have new creative ways to introduce yourselves to potential clients.
If you're wondering what are the latest design trends, you're in the right place. Here in this article we will cover 6 new trend predictions for business cards to get you a fresh start on the year 2021. With Gogoprint's wide range of materials and types for business cards, there will even be plenty of choices to choose from to go with your brand new makeover!
1. Dark Colors vs Colorful Gradients
The new black now has a brand new shiny makeover. Rainbow colorful gradients combined with a black or dark background seem to be a trend nowadays. High contrast colors have always been a trend in recent years and this design amp up the trend to be even more attention grabbing!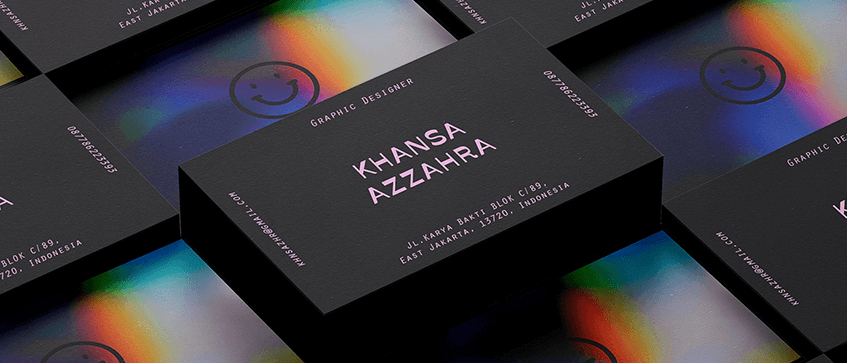 Design by Khansa Azzahra
2. Multiple Color Variations
Contrast colors aside, how about a variety of colors? Rather than the usual 1 box of name card with 1 design, some go for multiple sets of cards with the same information but with a different color. It makes your brand all the more colorful and unique.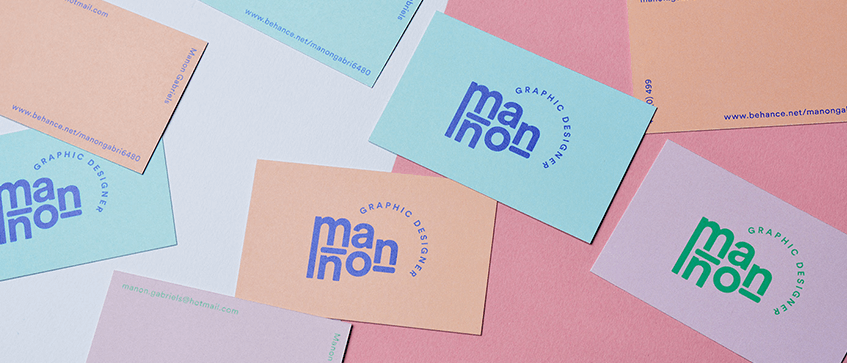 Design by Manon Gabriels
3. Geometry and Shapes
Simple and geometry go well together. With their precise, repetitive pattern, this design can make your business feel futuristic.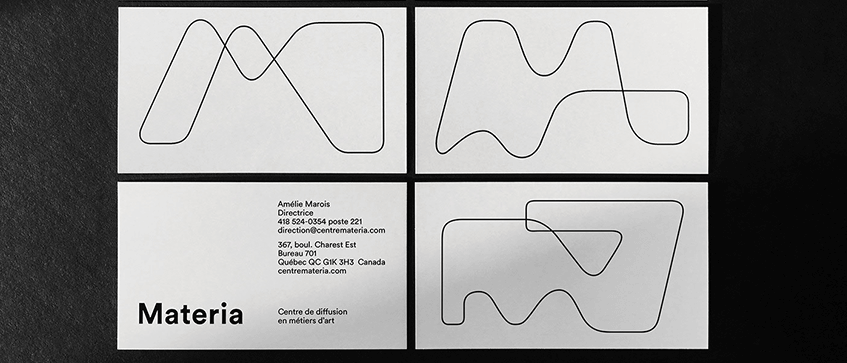 Design by Paprika Design
4. Force of Nature
This design trend is all about using nature and the world around us as inspiration. With a modern spin, organic design isn't going away anytime soon in the world of design.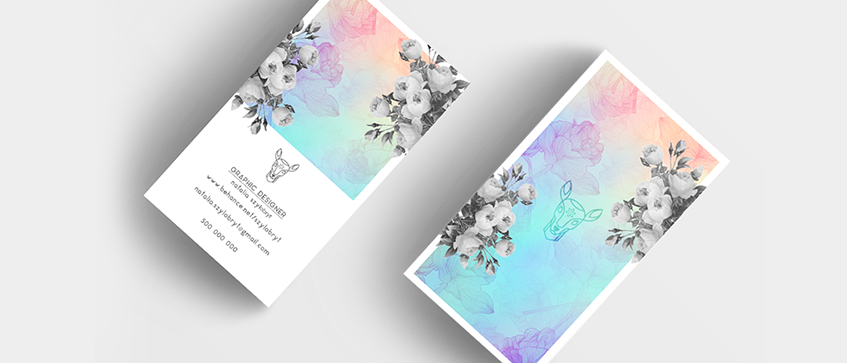 Design by Natalia Szyłobryt
5. See-through Card
What makes translucent or transparent business card design unique is that its strength mainly lies in the card's material: transparent plastic. These cards can make any design look high-tech and futuristic. It also looks like it's a key to spaceships, so there's that.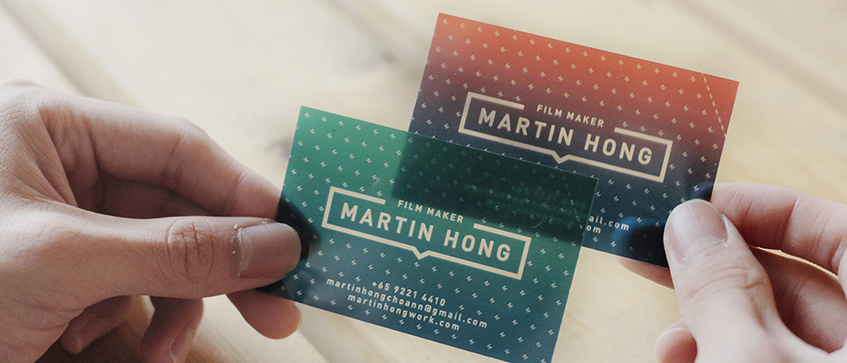 Design by Warren Tay
6. QR is the Code to Success
If you've been to places, you will know this modern and interactive feature can be seen anywhere: restaurants, entrances, booths, trains etc. QR codes make it easy for your customers to access your business information, which makes it fit right in on a business card.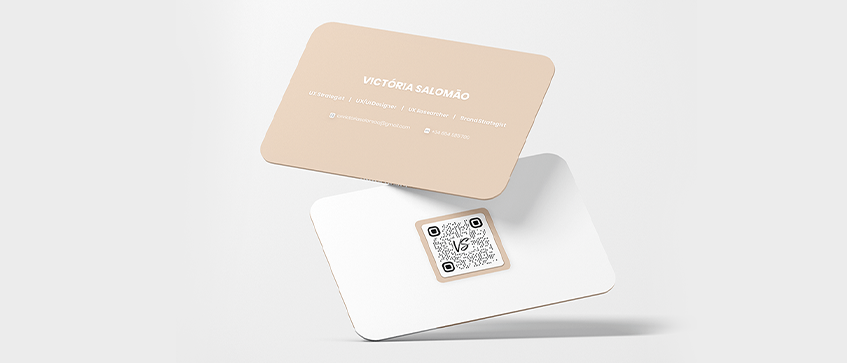 Design by Victória Salomāo
Conclusion
We hope these latest trend predictions can give your customers a fresh new impression of your business. Whether you think you need it or not, there is no harm in giving your business that boost of fresh energy that an innovative business card design brings. If you're feeling inspired, try out these business card trends with us and make them your own in 2021.
Also last but not least, we at Gogoprint wish you the best and a happy new year!