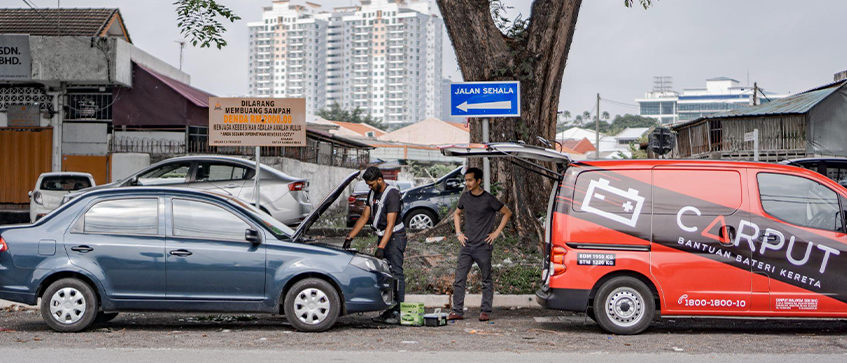 There's a saying, the way you start your morning can affect your whole day. And starting off with a dead car battery at 7AM is definitely not something you would want to.Especially when majority workshops and service centres start their operation much later.
But good thing for those who are staying in Malaysia, you have CARPUT that operates as early as 7AM in the morning!
CARPUT is a roadside assistance mobile application that connects drivers with trusted roadside professionals who will come and get you and your car safely back on the road as efficiently as they can.
Be it a new car battery change, or a jump-start, they're there. If you need help when your tyre has gone flat, they're there. Need petrol delivery? They're there. If you need a tow, they're there.
Transparent Services
The beauty about CARPUT is that a user is able to track in real time the ETA and the service professional who will be attending to your car problem. No more guessing when you are going to be rescued.
Prioritising Safety
CARPUT have successfully instilled the customer-first culture and they carry these values throughout the job. They are known for their friendliness, transparency and reliability throughout the service and committed to getting you back on the road.
More Than Roadside Assistance
Carput has recently branched out from roadside rescues. Now, it also offers car insurance and roadtax renewals. This is in-line with its mission to be the brand that all car drivers can depend on when it comes to car ownerships.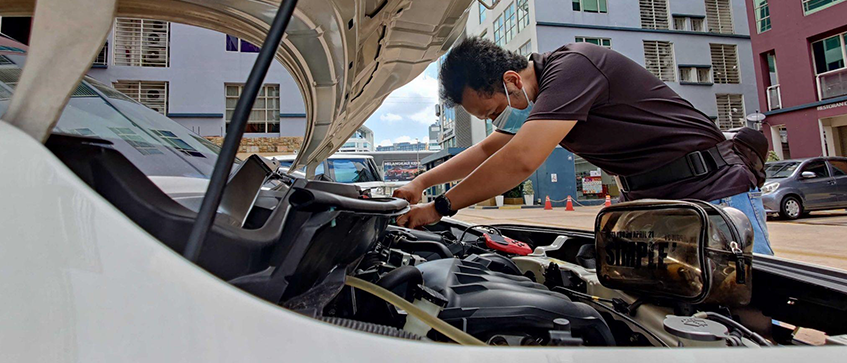 Roadside Rescue Services That Are Designed By Drivers, For Drivers
Car Battery Replacement
CARPUT's technicians are expertly trained to ensure a proper diagnosis and precise replacement of your car's battery. Their battery replacement service offers FREE doorstep delivery without any surcharge. Choose from budget-friendly to premium car batteries like Century, Camel Plus, Amaron, Varta and many more.
Tow Truck Services
Unlike your typical towing services by insurance providers, CARPUT strive to get a tow truck to you in 45 minutes or less. Your safety is their top priority so the quicker they get to you, you're exposed less to the elements of danger on the roadside.
Flat Tyre Services
CARPUT will do the dirty job of replacing your flat tyre to your spare tyre. They know the tricks to change your spare in just a few minutes so you can get back on the road quickly.
Emergency Petrol Delivery
It happens to the best of us - when we run out of petrol. Don't be shy, request from them and they will bring some petrol for you to get you back on the road.
Automotive Insurance Renewal
Carput Cover can help you renew your auto insurance by comparing with 5-8 insurance companies in 2 minutes. Your roadtax will be delivered to you by postage! All at the comfort of your home.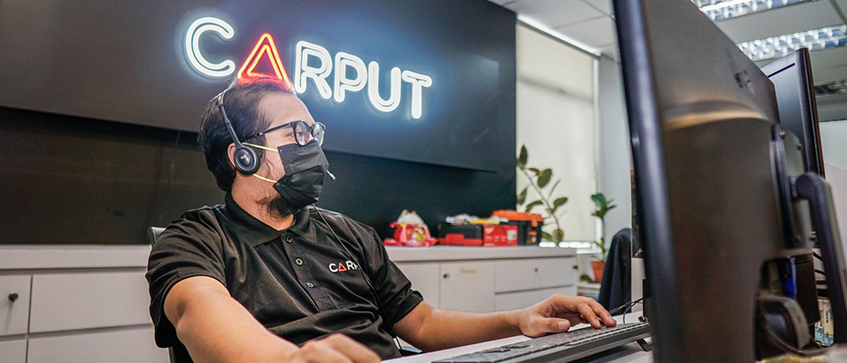 Why should drivers call Carput instead of their usual mechanics/workshops? What makes Carput different from them?
CARPUT wants to democratize peace of mind, in other words, their mission is to give drivers the level of service that we deserve and to provide the transparency, reliability and safety that we crave for.
So, the next time your car kaputs. Think CARPUT! Download the CARPUT mobile application to get quick and easy roadside assistance!