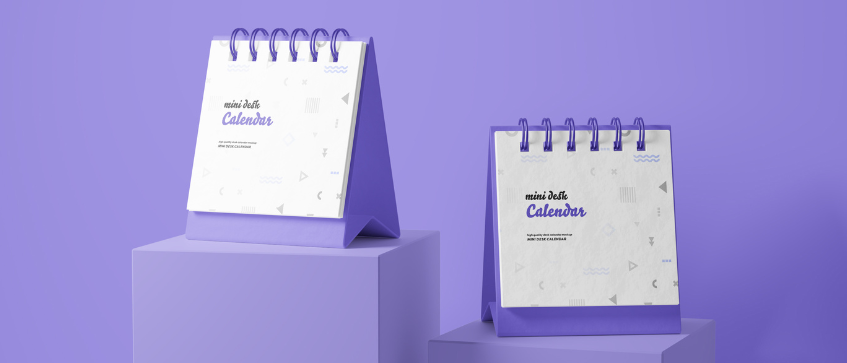 A calendar is a great marketing tool for branding especially because it can be placed literally anywhere! Whether people put it on their office desk, meeting room, pantry, waiting room or even at their own house, it can make your brand visible to anyone who purposely browses it or unintentionally glances at it. You can bring more conversions by adding interesting product images, tips and deals that lead them to your business pages. Wherever you invest your time and money to promote your brand, a calendar can make a significant impact with its longevity.
A Tool that Constantly Reminds Your Clients of Your Presence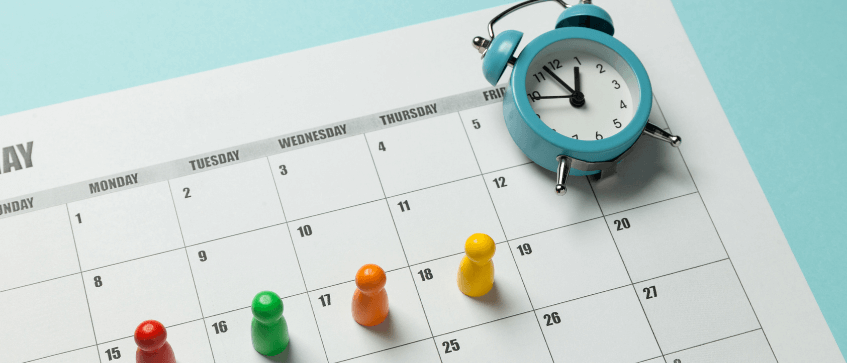 Marketing calendars are useful for providing information about any upcoming special events, promotions, new product launches etc. It provides a date reminder to your customers on what's new. Which event should they be waiting for? And how could they get more benefits from it? They are a perfect way of sharing the news with your existing customers and leading them to buy more products or services from you.
A Universal Instrument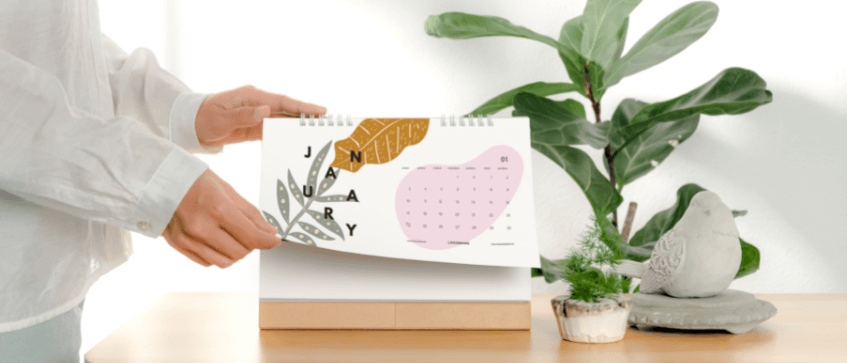 Everyone needs a calendar to keep track of time. That is why the calendar is known as a universal instrument that can be used by everyone across age groups, gender and demographics since its inception in ancient times. Your target market might also appreciate the visual representation of important dates and products which would surely enhance their engagement with your brand.
Branding Opportunities
Using a calendar as a marketing tool gives your business branding opportunities. You can take advantage of the colourful and fascinating design to attract audiences' eyes which gives a higher chance to convert them into purchasers. That is why creativity is widely used in website or blog header, footer, sidebar or even printed products such as brochures, business cards etc. When it comes to branding, few marketing instruments can be as powerful as promotional calendars. Calendars are popular and proven print promotions. They're inexpensive and easy to use!
Convert Traffic into Leads and Sales
The good news is, that you can turn your calendar into a lead generation device! Not only do you have a chance of getting long-term clients by delivering them the information but you also have the opportunity for turning every page of your calendar into a landing page based on different seasonality. A full-year marketing calendar provides a lot of opportunities to engage with your customers on each page as it will remind them of important celebrations and events.
With a lot of advantages a calendar can offer to increase brand visibility, many businesses are focusing and investing more in it. Calendar printing is a reason for customers to visit your store again which could be an opportunity for cross-selling or up-selling over existing product lines. It creates a sense of urgency among them so that they wouldn't want to miss out on the great deals you offered.
Have a look at our 2023 calendar template and customise every page with your images and logo. If you do not have a designer and need our help, Gogoprint offers a calendar design service to help you get exactly what you want. Our graphic designers take care of every step from concept to final proof, so you can sit back and relax knowing that your project is in the right hands.
Our affordable price allows more people to get premium design services. If you are ready to get your very custom-printed items, reach out to us and let's get started!