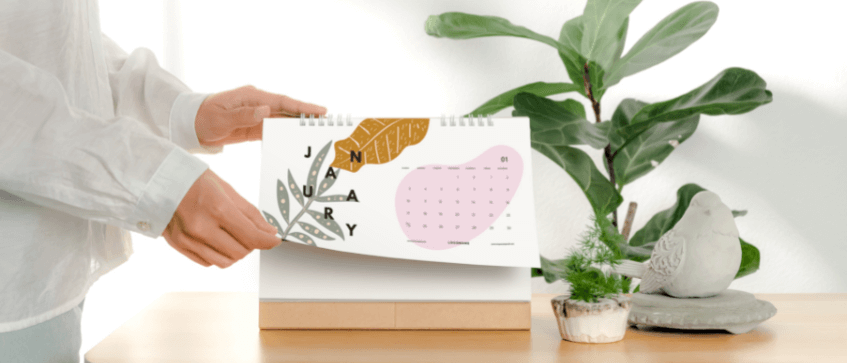 Can't wait for a new beginning? We are reaching the last 4 months of 2022, the year full of memories and surprises is coming to an end, and now, another year coming with new things to look forward to. That's right, we are talking about the exciting year 2023! What better way to start a new beginning than having a full-year calendar to help you get organized? Yes! Our 2023 calendar templates are now available online!
Why are Calendars an effective marketing tool to promote your business?
Many businesses compete online to be recognised and get customers' attention. Thousands of advertisements are posted daily on special media and it's very overwhelming for most of us to risk a lot of money just to get ahead of the competition. Why not try a smarter, cheaper and more effective approach to make your customers see you every single day?
YES! We agree that a full-year calendar can help you market your brand daily to the right audience! It is undeniable that a calendar giveaway is a powerful new year gift for your customers or clients.
Think about how many times per day a person looks at the calendar especially when they are in the office. Each glance will bring them closer to you every day. A customized calendar with your brand name and logo on every page of it will remind them of YOU!
People spend more than 50,000 dollars for one month of marketing and still fail. You WIN just by giving your customers a full-year calendar without having to spend a big chunk of money to get them to remember you.
With that in mind, here are a few simple steps to print our 2023 calendar templates.
Freely Customize your Calendar with our Free Templates
Either you customize the calendar on your own or you can get a premium design service from our team to do it for you. For those with the software, Adobe Illustrator installed, you can customize your calendar using our templates! Here are some rough pointers to personalize your calendar.
Step 1: Download Our Free Template file
To begin with, you can simply go to our calendar page, choose your preferred size of the table calendar (landscape or portrait) then click on our templates tab to download the prefered dimensions of your calendar.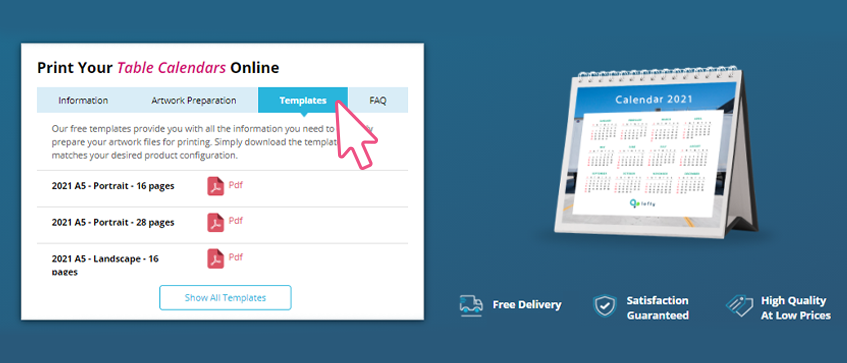 Step 2: Open Our templates with Adobe Illustrator
As PDF files are editable with programs like Adobe Illustrator, simply open the PDF files with the software.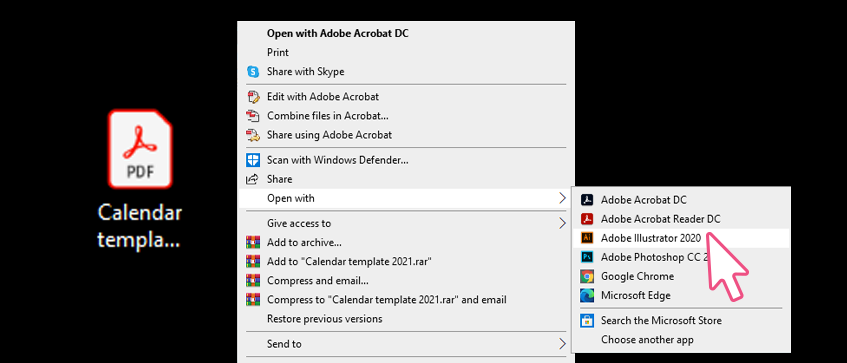 Step 3: Replace the Logos, Images and other aspects in the Template
For the pictures, simply click on the picture you want to replace, click on File > Place and a pop-up will appear. Then choose your desired image to replace our template pictures, make sure to tick on the "replace" button at the bottom of the pop-up.
To replace logos, simply click on our Gogoprint logo and press the delete button, like how you usually do when deleting anything on your computer. Then drag and drop your logo into the Illustrator file. Just be sure to copy and paste your logos on every page.
Other than replacing pictures, feel free to go wild on your calendar! You can change the font and layout of our templates. If you like your calendar colour scheme to be yellow for example, let it be yellow :) It is your calendar after all.
NOTE: The images are advised to be in the given size from our templates (differs depending on portrait or landscape) and also in high resolution. Otherwise, some cropping may happen and printing quality can be affected.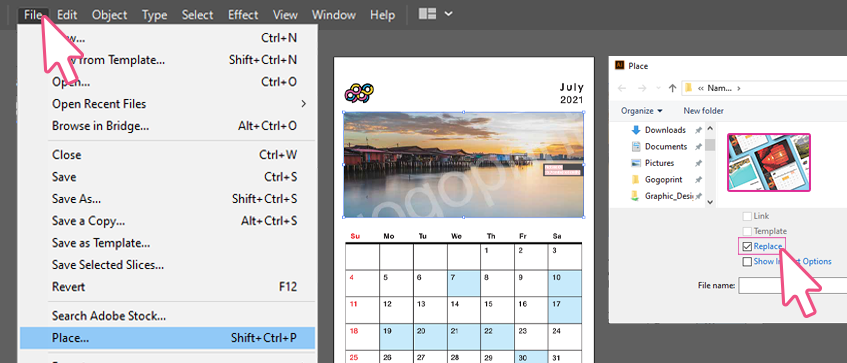 Step 4: Delete All Unwanted Watermarks and Boxes
You can delete the watermarks and boxes (the measurements on our pictures) by simply clicking on our watermarks and pressing the delete button on your keyboard.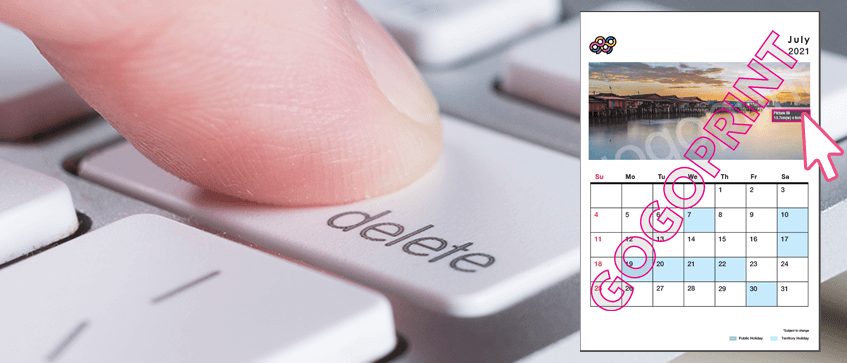 Step 5: Save as PDF
When you have replaced all pictures and logos, it is time to save your calendar as a PDF. Simply click on File>Save a Copy and you will get a pop-up. Choose to save as PDF on the tab around the bottom of the pop-up. And then you are officially done!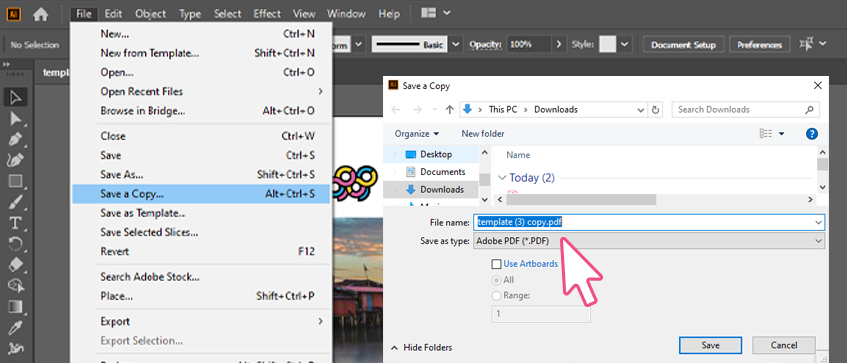 Last but not Least
If you still have questions, do not hesitate to send a message or give us a call.
Calendars are the marketing tools you should consider having as they may help you promote and grow your business in an efficient and cost-effective way. At Gogoprint, we offer affordable and high-quality calendars that are easy to order. All you have to do is just add your business name, logo, and product images and highlight the company's events in your calendar and we can assure you, that your CPI is much cheaper than other digital media. Don't worry, we got your whole year covered.

With the coming new year upon us, be sure to invest in calendar printing to get your business off to a good start! Again, if you need help, don't hesitate to reach our team for more information and guidance. If you require design service, our in-house design team will assist you from start to finish. Happy Printing and Happy New Year! :)