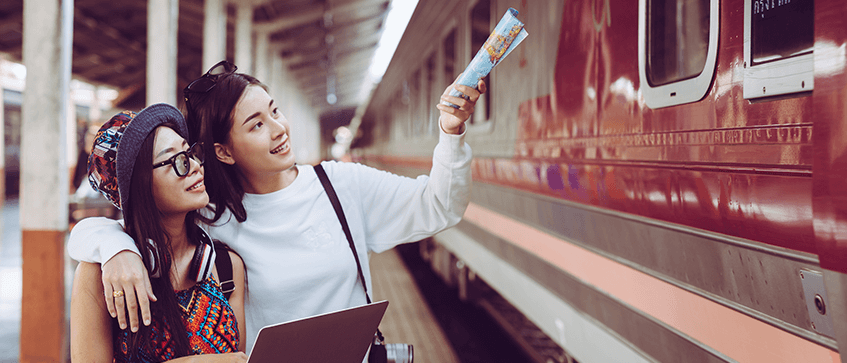 You may not know this, but your business is about to receive an influx of welcome new customers!
Border crossings are about to open for international tourism after almost two years of pandemic closures. Business owners and marketers should take this opportunity to welcome visitors in a way that will boost sales. Your goal in marketing is to establish yourself as a trusted authority on all things relevant to your products and services. This goal is even more important when you are preparing your business for international visitors.
Below we will discuss a few ways business owners can prepare for international tourists as marketers.
Incorporate Multilingual Information
First, multilingual information should be prominently displayed where you expect your international customers to look. This means the signage on your building should have English and another language that will be helpful for visitors from abroad. You may also need to include a second menu or separate price list for non-English speakers. Lastly, if there are other services besides yours that your customers might need, such as food delivery, tourist information or a taxi service, be sure to add a note in each section directing customers how they can access these services.
Adding Directions for International Customers
Your business should have customer flow charts or maps available with detailed directions for newcomers who may not know how to find you. For example , if you print leaflets, these should have your business location clearly marked. Maps should be printed out in multiple languages so that your international customers can understand them too.
Print Marketing Materials Addressing Foreign Customers
You may have crafted the perfect marketing message for local speakers, but expressing the same idea in another language will take careful planning. Here are a few examples of how to market to international visitors :
Keep it short and simple with straight forward words . If you are targeting Spanish speakers, use easy phrases like "Welcome" instead of more complicated greetings. Be sure not to overdo it on accents or special characters because these might prevent some visitors from understanding what you intend to communicate.
Be careful with puns
Unless you know they have the same meaning in another language. For example, if you own a coffee shop don't use jokes about being "coffee-whipped" because this phrase doesn't translate well into other languages. Even if you mark these types of phrases with an asterisk to denote that they should be italicized or underlined for non-English speakers, some people may still not realize what is going on. Don't make customers guess what your marketing is about. For example, if you are promoting a product that helps with hair loss, don't be cute and write "We've got shears" on one of your marketing printouts. Instead, say "We have hair clippers available."
See how easy it is to adapt your marketing materials for international travelers? With simple changes like the ones mentioned above, you can ensure that your business welcomes new customers from all over the world! Let us know if you are ready to print all your advertising material with Gogoprint, we will be happy to assist you!
Cheers,
Your Marketing Friend!