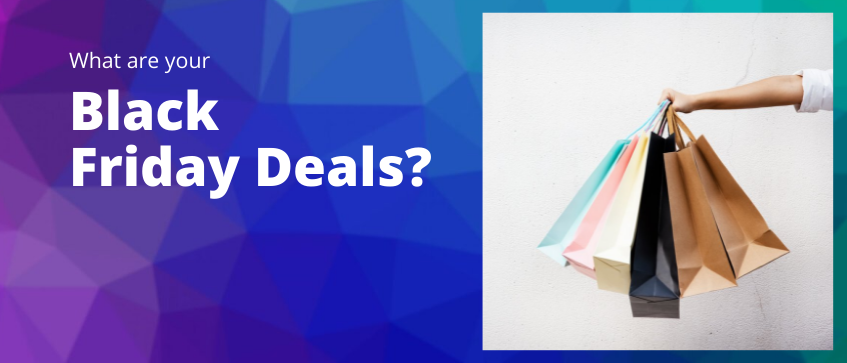 Over the years, Black Friday has grown from a day to an entire weekend of shopping opportunities. If you are wondering how to attract more customers to your store, you are at the right place!
In this article, we are going to take a look at the list of printed items you might need for the Black Friday sales event. Oops! Not just Black Friday, it could be any sales event!
1. Flyers to announce special items on Black Friday Sale
Make sure your customers know what deals you are going to offer! They need to prepare and plan wisely before the day begins. As we all are aware, printed items are the cost-effective way to market your product and to make announcements. Spend more time on the design and find the best words to deliver the right message on your flyer printing. If you do that, you are already the STAR of the day!
2. Stickers with sales announcement on it
Stickers are popular items to use for labelling, sealing and branding. Why not use them for sales announcements too? They can be placed on the store walls or windows with simple information describing the sales or offer. You will be surprised at how effective stickers can be! Just like other printed marketing items, you just need to get the right design and words. Stickers are a flexible marketing tool since you can showcase them by simply adding a few keywords such as "Sale" and paste it anywhere you want.
3. Display Black Friday roll-up banner in front of the store
It's either go big or go home on Black Friday! Always Give it a go for Roller Banner to attract customers' attention, with a well-designed roller banner and information will stand out and drive more potential customers. Also, Roller Banner is designed to use repeatedly which saves cost.
4. Hand out a gift vouchers for customers
Gift vouchers are another great way to bring in new customers as well as bring back existing customers. Your customers might want to try other products you offer, by giving them a coupon or voucher, they might feel appreciated and excited to come back and try new stuff from your store. That is exactly why we give them a small ticket with a great offer. Oh! And also, you can include gift vouchers as an add-on gift while distributing freebie stickers and flyers that announce upcoming sales. Once customers know about your products, they are more likely to return after the sale is over.
Conclusion
If you are looking for ways to attract customers with offline marketing, you should consider ordering stickers, flyers, and gift vouchers. You can hand out these items to people who pass by your store, so that they will be notified of the upcoming event. Using printed items as a marketing tool is more convenient and much cheaper. Also, a cute little sticker could remind your customers of your existence. Order your marketing items with Gogoprint now! If you need help in designing, we have our professional designers team to design for you and help you to get exactly what you need.