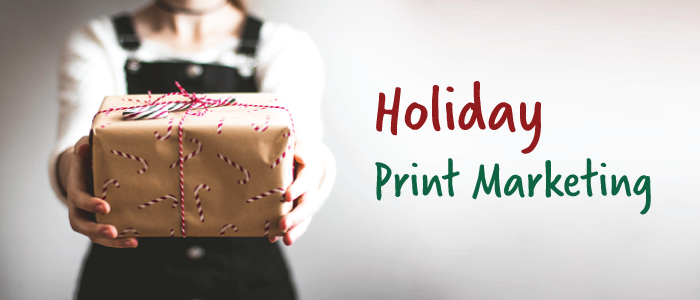 Do you know what holidays are your customers celebrating this year? Is it Christmas, New Year, Chinese (Lunar) New Year, or Songkran? With a couple of months up in your sleeve, it is time to find the right answer.
Planning holiday marketing campaigns in October might seem a little bit premature but trust us on this one: the sooner the better. Christmas and other New Year related holidays are a peak selling season and many companies start advertising seasonal promotions as early as 31st of October. So be ready to jump on the holiday bandwagon and thoroughly plan your seasonal marketing strategy.
Regardless of the action plan you choose to stick to, make sure to include print in your marketing efforts. Giving your audience something tangible is a proven technique to facilitate stronger relationships with customers, especially during the holiday season. The study by Promotional Products Association International (PPAI) shows that 76,2% of people who received promotional materials memorized the product, the company, and the message associated with the ad. We guessed you wouldn't want to miss that opportunity and prepared a must-have list of seasonal marketing materials to help you increase end of year sales.
Shall we get started?
Personalized Holiday Cards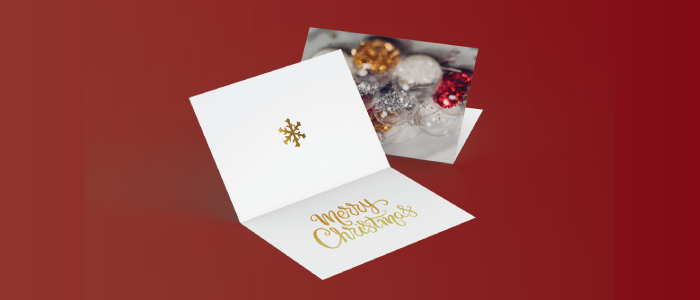 An all-time classic, a holiday card is a perfect way to show customers that you care. To make the experience more exciting, you can personalize the message by adding the customer's name to the card. That little detail might be a game-changer in a very competitive environment. To become an expert in postcard marketing check out this article we wrote on the benefits of holiday cards.
Special Gifts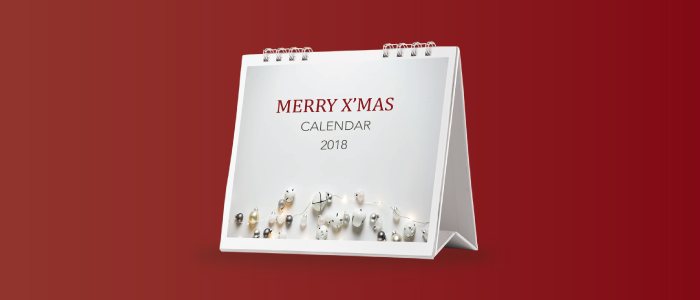 Holidays wouldn't be holidays without presents. Show your customers a token of appreciation for choosing your brand by sending out product samples wrapped in nice craft paper, a calendar, or a gift certificate. Using this simple strategy, you are increasing the chances of winning loyal customers that would advocate for your brand. There is still no better marketing than a word of mouth.
Loyalty Cards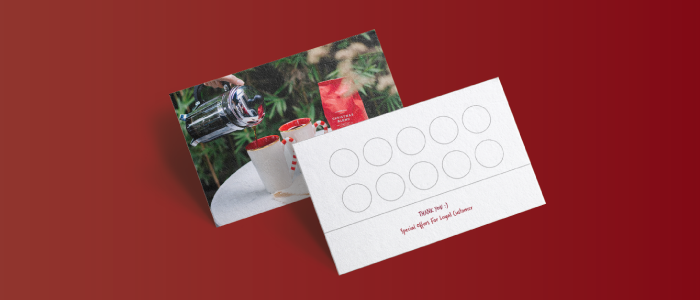 Loyalty cards are especially good for seasonal promotions. Everyone loves freebies and there is no better time for them than holidays. Promote your seasonal products with a loyalty program to encourage people to come back to your store and buy some more. You can find some creative ways to boost your sales with loyalty cards here.
Holiday-Themed Signage and Banners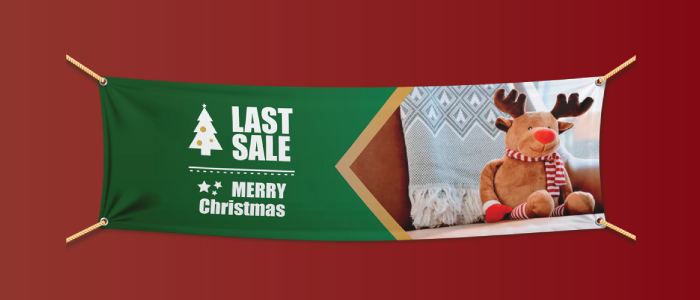 Let people know that you are ready to celebrate by showcasing a holiday-themed signage. Tell them all about your special promotions and discounts by preparing banners and indoor t-stands. Bigger promotional materials attract tons of attention and are much easier to notice. If you want to create a banner or a signage, find out how to prepare artwork for larger formats in this article.
Flyers and Invitations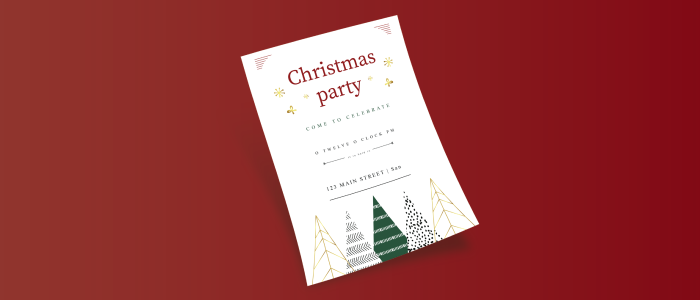 We will never get tired of repeating that maintaining strong relationships with clients is hard work, and there is nothing better to do so than inviting people to celebrate meaningful events together. Beautifully designed invitations and flyers will help you with that.
Holiday Product Catalogs, Seasonal Menus, and Booklets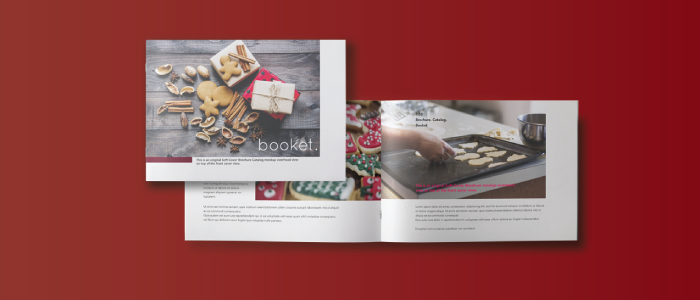 There must be a product that is more relevant to your customers during the holidays. Think of how you can use that. Create a thematical catalog, seasonal menu or a booklet mentioning your holiday promotions to let the customers know what you are up to.
Leaflets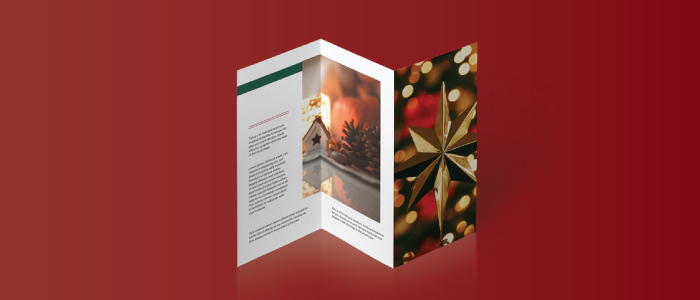 Did you know that almost half of the customers who received a promotional leaflet have visited the store or requested additional information right after that? Leaflet distribution is by far the most affordable and yet effective advertising technique. To get even better results, make sure to include seasonal discounts and promotions. Here's how you can spruce up your marketing with leaflets.
This list might look like a lot of work but no worries, with a detailed marketing plan it shouldn't be that tough. You can always use our blog for inspiration and easy-to-follow tutorials, or even better: use our free template tool. We constantly update it with the freshes templates to make sure you can easily find something suitable for your business.
Let us know what is your favorite promotional material to use during the holiday season and how it worked for you in the previous years.