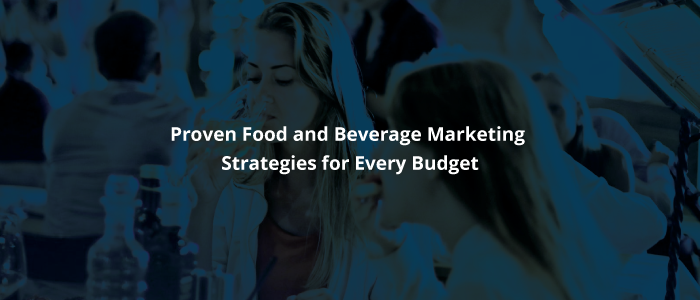 In our previous blog, we set you on a journey to becoming a successful foodpreneur and talked about F&B branding essentials. If you haven't read it yet, we highly recommend checking this material out before moving on to the more advanced marketing strategies.
This time Gogoprint has prepared something more hands-on for you to try out. No matter how big (or small) your marketing budget is, there are lots of things you can do to give a boost to your business. Let's take a look at some of them!
Start Taking Drool-Inducing Photos
Blurry, low-quality pictures won't cut a deal in 2019. In the digital age, when everybody uses Facebook and Instagram daily, good photographs are the key to success.
To take mouth-watering pictures, you don't need to hire a professional photographer or have expensive equipment; a smartphone will be more than enough. However, learning how to take amazing pics with a mobile device is not as easy as it sounds. It takes practice. To improve your skill, become one of those Instagram kids and take food pictures several times a day.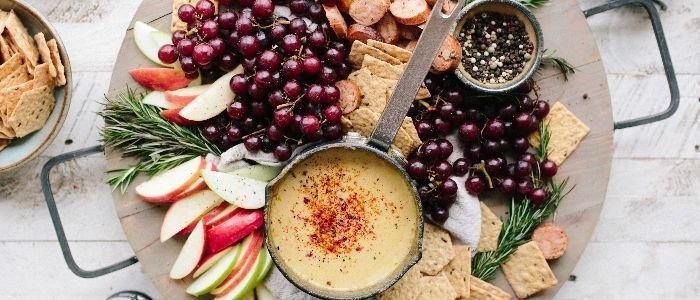 Keep in mind these tricks:
Don't center your food but rather use unique angles such as a low side-view or a close-up
Buy artificial lighting if your setup is too dark
Use Photo Editing apps like SnapSeed and VSCO. Check Pinterest to find the best photo editing tricks and filters
Follow "Foodporn" hashtag on Instagram to monitor the best foodie pictures for inspiration
High-quality pictures will look good not only on Social Media accounts but also on your printed materials such as menus, flyers, and other promotional products.
Share Only Useful Content
Depending on the channel of your preference, think what you can share with your followers to make them more engaged with your brand. Facebook is great for posting your current deals, updates, team photographs, as well as short funny videos related to your business. On the blog, you can go in more depth and share useful information about your recipes, food health benefits, and talk about your cuisine and vision.
Engaging content that brings value or entertains visitors will always be appreciated by your audience and rewarded by Search Engines.
Consider a Wider Distribution Network
Being present on popular food delivery platforms can serve not only as an additional stream of revenue but also as a powerful marketing tool. With the growing popularity of food delivery services, many people stopped going out for dinner and started ordering meals online instead.
Reach those people by becoming a part of a wider distribution network. If you are from Malaysia try partnering up with these applications:
Dah Makan
Mammam
Cooked
Hype
Foodpanda
To guarantee success and a sufficient number of orders, upload high-resolution pictures of your dishes, write detailed product descriptions, and mention ingredients that you use.
Learn More About Localised SEO
SEO or Search Engine Optimisation is nothing to be scared of. To promote your local business, make sure people can easily find you online.
List your business on the biggest local directories such as Google My Business, Bing Places, Yelp, and TripAdvisor. If you don't know how those platforms could benefit your business, check out this video about a Londoner who made his non-existent eatery the most popular restaurant in the city. Intended as a joke, this video actually can teach all restaurant owners a lesson or two.
Pro Tip: Mind that not only locals can search for your business; foreigners planning a trip to your city might look for upbeat local places to check out. To help them find you, list your business on international directories as well.
Information to Add to Local Directories
Address
Phone Number
Website (In case you don't have it: Facebook or Instagram Page)
Working Hours & Days Off
A detailed description of the food you serve
Pictures of your Restaurant
Pictures of your Dishes
Your Menu in high resolution
Promote User Generated Content
In a nutshell, user-generated content is publications created by your customers. It can be a review posted somewhere online, a picture on Social Media, or a blog post. What you need to know is that user-generated content is highly important as word-of-mouth marketing is ten times more efficient than paid advertising.
Motivate people to share reviews on Facebook by offering them a 10-15% discount on their next order. A small investment, it can improve your digital image and bring more customers to your door.
Design a Sleek, Functional Online Menu
You may have a simple one-page website, and it's okay unless you have a good, perfectly functional online menu.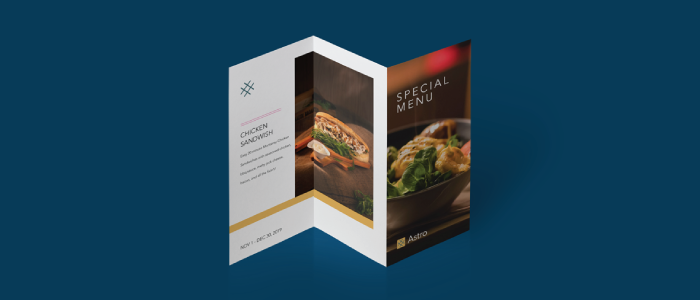 If you fail to explain your prospects what they can expect from your restaurant, they will leave and never come back. To avoid losing potential customers, create a good-quality, high-resolution menu featuring your dishes and ingredients they were made to warn people about possible food allergies.
Gear Up and Print X-Banners and Roll-Ups
Outside marketing is still important. To let pedestrians know what you have to offer, put an banner or a roll-up poster outside to feature your signature dishes and beverages. They might not go inside the first time they see your printed ad but they will definitely memorise your restaurant.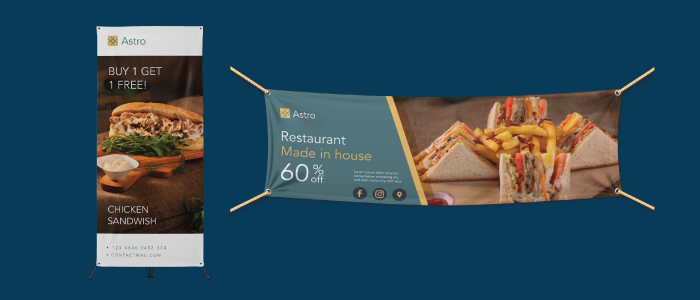 In the long-run, outside marketing will bring you many loyal customers who live not far from your business.
Other Efficient Yet Affordable Marketing Strategies
On Gogoprint's blog, you can find more useful information to set up cost-effective marketing strategies to boost your restaurant's performance. Here are some of them:
While there are many other effective strategies to promote a food and beverage business, those are suitable for businesses of all sizes and budgets. Let us know if there are some tricks you use to attract more visitors in the comment section below! We will be thrilled to hear all about your experiences!