Every organization, regardless how small or large relies on a variety of types of capital and assets to establish a business. The different types of capital include financial capital and cash, physical and intellectual assets, stocks and inventory, and last but not least, human capital! Human capital is crucial, because the other types of capital and assets are kind of useless without it. Indeed, smart people need to make sure that all the non-human capital is put to the best use. Hence the crucial importance of Human Resource Management.
Human Resource Management (HRM) has been through many changes over the last two decades and the role is even more important in today's organizations.The main functions of the human resources management team include recruiting staff, training them, monitoring and evaluating their performance, motivating employees, maintaining a pleasant work atmosphere, workplace safety, and more. At Gogoprint, Amelia is in charge of the human resources department.
An organization will not be able to build a good professional team without a good human resources team.So today, I get the chance to interview her, let's begin!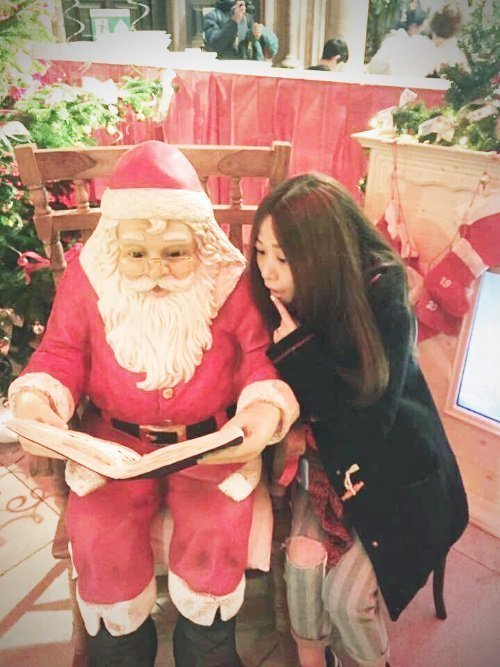 Hi there, how are you doing? Can you introduce yourself?
Hi, I'm doing good, thank you. I am Amelia form human resources.
Okay Amelia, could you describe how your typical work day is?
My day normally will start with a traffic jam for at least an hour until I get to the office. So, to make my morning better, I will make a cup of my favorite drinks and enjoy my breakfast while checking my schedule for the day. Then, I will highlight things to-do and ensure it can be done on that day.
Cool! How would you describe your role to an outsider? What are your responsibilities?
Working in a fast growing start-up company, my everyday is full of challenges and surprises. As a sole person in the Human Resources department, my tasks can be varieds but here's are a tentative list of my main responsibilities:
○ Recruitment (headhunting, pre-screening, shortlisting, and interviewing candidates)
○ Setting up HR & office policies
○ Setting up standard HR documents
○ Conducting on-boarding of program for new employeesjoiner
○ Pantry maintenance (to make sure my fellow colleagues are well- feed)
○ I see... So in human resource what's the most important part of your job?
○ Building up a solid team for Gogoprint Malaysia. We are looking for talents and potential employees that suit our criteria and can contribute to our dynamic team. I will always sit together with our Managing Director, Laurent, to discuss about our expectations for the current vacancies.
What are the main challenges associated with your job? Do you have any interesting story to share with us
We have tried different hiring platforms to widen our reach out in the job market. There is still a lot of hard work that needs to be done in order to build up confidence in the candidates to work in a startup company like us. It is not easy but still doable.
Do you like working at Gogoprint? Why?
Definitely! I am glad that I am working with a bunch of amazing people. What I especially like is that, we are free to share any opinions or feedback without having to be afraid to cause any hard feelings. Working at Gogoprint is a different experience for me, as one of the pioneers in Malaysia's team, I need to work independently from scratch. It's really allowing me to grow a lot in my position! In addition to that, it also helps me to develop my interpersonal skills which I think would be really good for myself.
Yeah, that's true. It may be tough when you have to do everything from scratch, but a lot of things you can learn along the way. If you could change one thing to make working at GGP even better, what would it be?
I would love to have an entertainment room with plenty of fun stuff like a PS4, mini cinema, television, karaoke etc. That would be a great place for us to release some stress and a spot for office gathering after work! If this is a mission impossible, just give me a bed so I can have a power nap during lunch hour :P
Haha..you can try asking Laurent., Who knows, maybe he'll agree with it. Can you share with us your thought of the day?
- "Human Resources isn't a thing we do. It's the thing that runs our business". - Steve Wynn.
- Maybe some people out there do not see the value of a Human Resources personnel but I will prove them wrong!
Nice quote! It should actually be an eye opener for some people who don't know the importance of human resources. Thank you so much Amelia for your time today. It was really pleasant talking to you.To all readers, we hoped you enjoyed getting to know Amelia better, and see you in the next interview!
Who's Gogoprint Managing Director in Malaysia and Singapore? Don't forget to read the article!