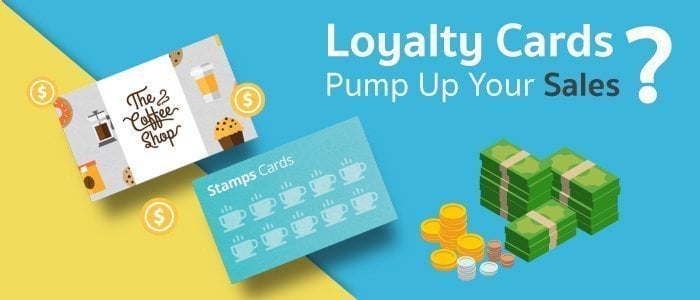 If you're a bar, coffee shop, sandwich place, restaurant, hairdressing salon, or any other kind of business that implies a high potential of revenue from recurring customers, driving up the return rate of your customers implies needing to drive their loyalty and desire to come back.
The first prerequisite to achieve this, of course, is to provide good quality and a pleasant and unique experience. Obviously, these are the most powerful tools available to a business to drive their customer retention and repurchase rates.
However, your competitors might offer levels of quality and experience that are not so far off yours. What needs to be done in that case, is to find ways to further differentiate your business from theirs, and to provide customers with attractive incentives to come back to you. This is exactly where loyalty programs come into play. They can range from being extremely simple to quite complex in some cases, but for most small businesses loyalty cards are the form of program that makes the most sense.
Commonly, loyalty cards will grant customers a lump-sum discount on their next purchase or a free item after reaching a certain amount of orders or after spending a certain amount. Printing loyalty cards is cheap and fast, and therefore such a loyalty program is actually a very cost-effective way to boost sales. Indeed, monetary incentives always work well because people LOVE free stuff and discounts.
Design-wise, you enjoy a wide degree of flexibility to design your loyalty cards. Most commonly, one of the two sides of the card contains space for a mark or stamp every time a certain amount is spent in the store. This is the easiest way for small businesses to keep track of when to offer the discount/reward to their customers. On the other hand, your loyalty card should be a direct reflection of your brand and what it stands for. Your brand identity needs to be reflected in the card so that a clear association is possible.
All in all what we're saying is that if your business is suited for it, you should definitely try using loyalty cards to retain your customers. If you see that it works well, you can later on complement it with other forms of loyalty programs. With Gogoprint, loyalty cards are high quality, easy and fast to print, and available at low prices. Trying it out literally doesn't cost you much, and it has the potential to boost your revenue on both the short and long run.