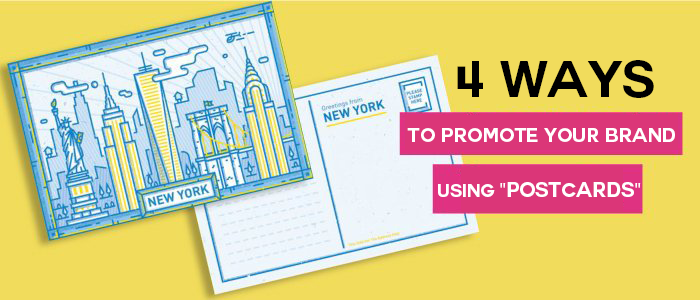 Understandably, people tend to associate postcards with the cliché holiday pictures that we send to family and friends while on vacation. Fortunately, postcards can be used in a variety of other ways that serve your business. This article summarizes a couple of uses that your business can make of postcards to increase customer loyalty, and drive your image as a brand that actually cares about its customers and places them first.
Communicate special promotions
This is a great way to make your customers feel special. Communicate a special promotion, such as "Buy One, Get One Free", or "Enjoy 25% Discount" on presentation of this card. Receiving a physical card is more personal than receiving a cold email, and therefore people might actually be more receptive to what you offer. In addition, customer are likely to value your effort in terms of design and sending the postcard out way more than for an email, since they have a tangible reminder of your effort.
Communicate birthday promotions
If you have information on your customers' birthdates, you can definitely send them a congratulatory postcard on their special day. Wish them a happy birthday, and include a special coupon code that can be redeemed in your store as a gift. If you do not have information on customers' birthdays, you can also send out a postcard on your business' birthday. Mention that it's your birthday, and that you want to treat customers with a discount to thank them for being loyal.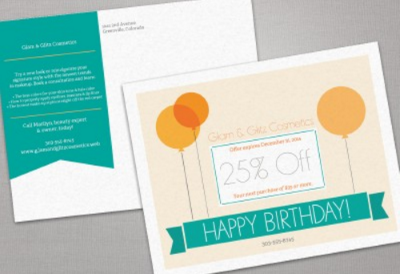 Communicate your referral programs
If you already have a referral programme in place or want to set one up, explaining it through a postcard instead of an email is always nicer for your customers. A nice design combined to the smell of a fresh print strongly intensifies the user experience, and will make it more memorable.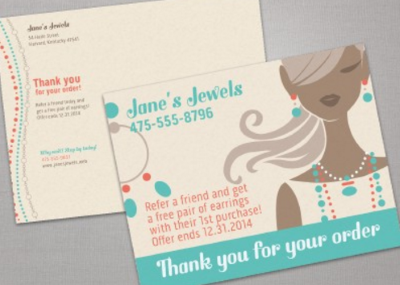 Thank you cards for special events
As a little proof of the attention and care that you dedicate to your customers, send them a little postcard on special occasions such as Songkran, Christmas and New Year, or any other important National Holiday. These are the little things that create a lasting impression of your brand on your customers, and strengthen your relationship with them.
Of course, this list is non-exhaustive, as there are many other ways to use postcards to market your business. As always with your marketing material, it is crucial that the link with your brand is extremely obvious. Make sure to use the same color scheme as elsewhere, and feature your logo and name prominently.
The power of the postcard lies in the proximity that it creates with the customer that receives it, so make sure to tailor your messages and design appropriately, to maximize the effect. Be funny, be original, but remain professional.
When you're ready, make sure to print you postcards with Gogoprint, and enjoy the results!