Bagaimana untuk menggunakan fon
Fon adalah set gaya huruf yang anda boleh pasang pada komputer anda. Apabila dipasang, anda boleh menggunakannya untuk sebarang fail atau artwork yang anda buat.
Walau bagaimanapun, membuka fail tersebut pada komputer lain kadang-kadang boleh membuktikan bermasalah. Masalah mungkin timbul berkaitan dengan kemunculan teks, kerana fon yang masih belum dipasang pada komputer yang berkenaan. Hasilnya, komputer tidak mempunyai maklumat yang diperlukan untuk memaparkan dan mengedit teks-teks dengan betul.
Untuk mengelakkan masalah ini, ia adalah penting untuk anda menukar fon dalam artwork anda ke bentuk imej. Dalam tutorial ini kita akan menunjukkan kepada anda bagaimana untuk berbuat demikian.
Simpan fail pengeluaran grafik sebagai PDF / X1A tidak memerlukan penukaran secara manual ke bentuk imej.
How to change fonts to curves
Waspada: Sebelum meneruskan, pastikan anda menyimpan dokumen asal di bawah nama lain terlebih dahulu, kerana pada akhir proses ini anda tidak akan' dapat mengedit teks lagi.
Pertama, anda perlu mengenal pasti fon yang anda mahu tukar ke dalam bentuk imej, dan cari lokasi mereka dalam artwork."'Find Font'& rdquo; akan membolehkan anda untuk melakukan perkara ini.
Di bahagian atas Menu, klik 'Type' → Find Font. Halaman yang terbuka, akan menyenaraikan semua fon yang berbeza dalam dokumen anda.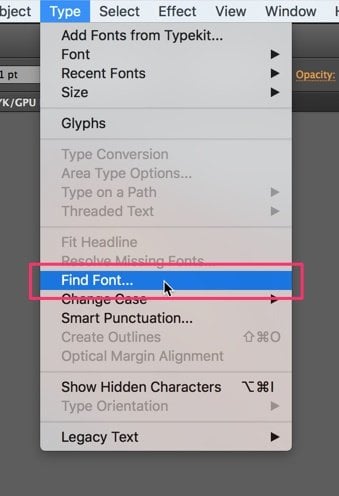 Untuk mencari fon dalam artwork, pilih elemen yang disenaraikan satu per satu dan klik " 'Find'& rdquo; bagi setiap daripada mereka untuk menyerlahkan lagi dalam artwork.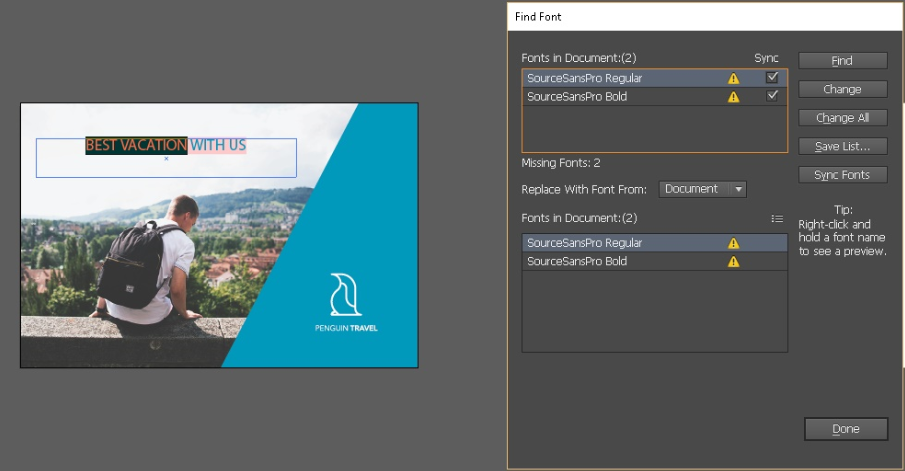 Sebaik sahaja anda tahu di mana fon berada, pilih mereka secara individu. Untuk menukar font yang dipilih ke imej, pergi bahagian atas Menu dan klik 'Type'→ 'Create Outline'.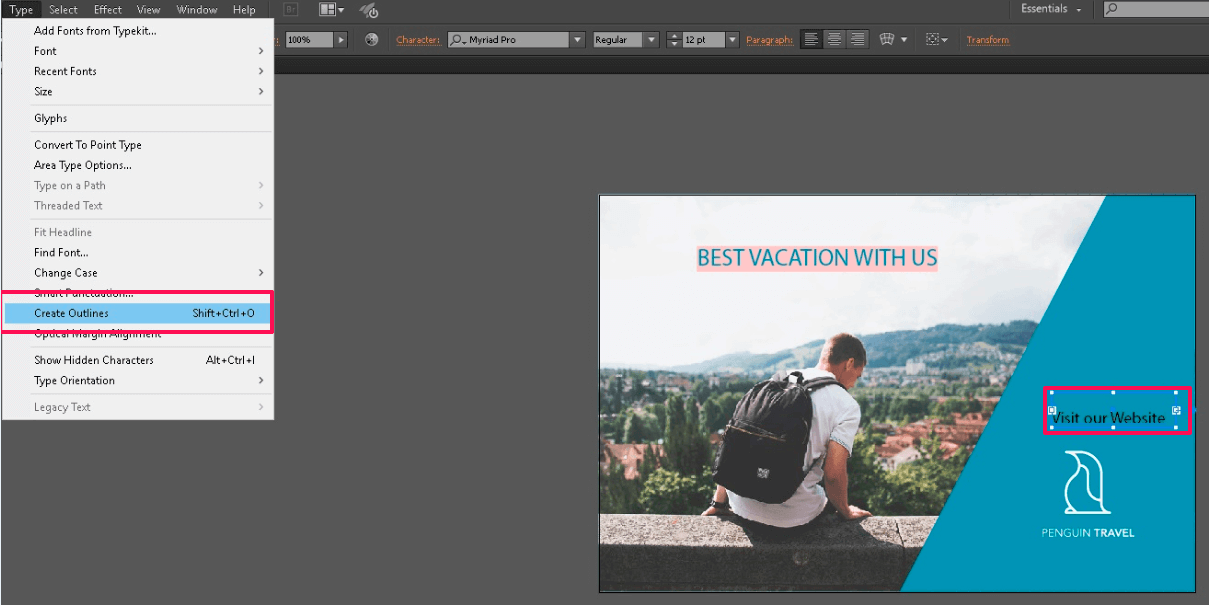 Proses ini menukarkan fon anda kepada bentuk imej, menghalang mana-mana perubahan pad tulisan apabila bertukar komputer. Dengan hanya beberapa klik, anda menukar semua fon dalam dokumen anda untuk keserasian yang sempurna.
Perlu diingat, bahawa menukar fon anda kepada imej akan menghalang anda daripada mengedit teks lagi.